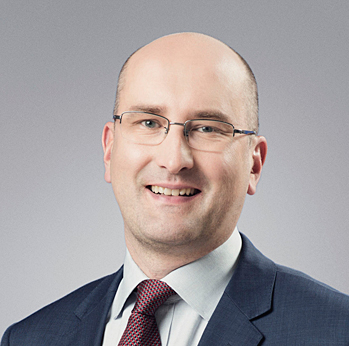 Marko Janhunen
Vice President, Stakeholder relations, UPM
---
Through the renewing of the bio and forest industries, UPM is building a sustainable future across six business areas: UPM Biorefining, UPM Energy, UPM Raflatac, UPM Paper Asia, UPM Paper Europe and North America and UPM Plywood. Our products are made of renewable raw materials and are recyclable. We serve customers worldwide. The group employs around 21,000 people and its annual sales are approximately EUR 10 billion. UPM shares are listed on NASDAQ OMX Helsinki.
UPM – The Biofore Company –
www.upm.com
UPM Biofuels UPM plans to become a major player in high quality, advanced biofuels for transport. Biofuels are an essential part of the Biofore strategy. The innovative wood-based biofuels developed by the company and their production technologies are part of a sustainable future. UPM's biofuels are frontrunners in quality, usability and sustainability. They will significantly decrease greenhouse gas emissions compared to fossils fuels.
www.upmbiofuels.com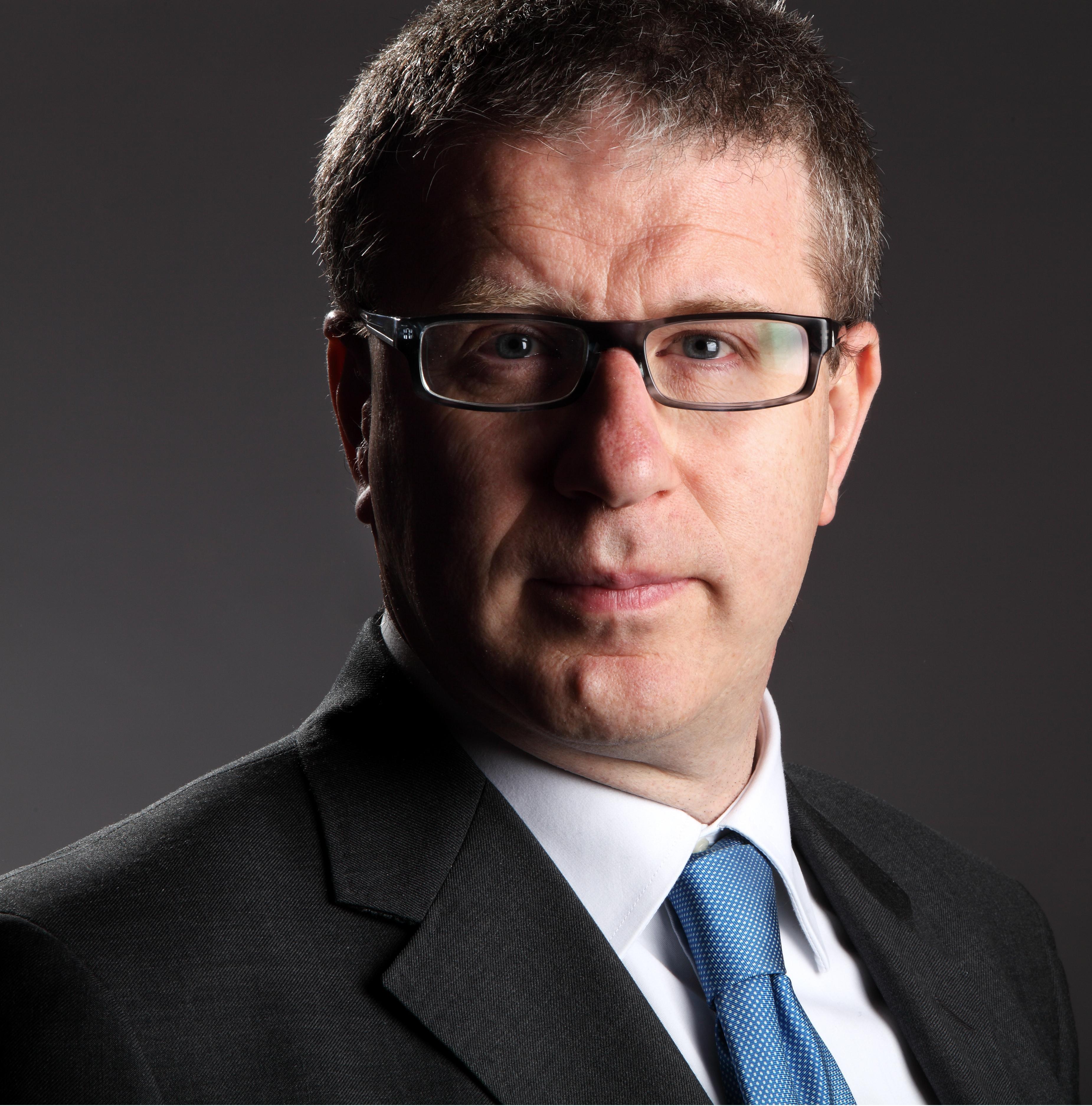 Dario Giordano
Chief Technology Officer, BIOCHEMTEX
---
Biochemtex is a global leader in the development and engineering of technologies and bio-chemical processes based on the exclusive use of non-food biomass, as an alternative to oil. Thanks to a partnership with Beta Renewables – company owned as majority shareholder in Joint Venture with the American private equity firm, TPG and the Danish leader in bio-innovation, Novozymes – it realises technologies and plants to produce bio-ethanol and other chemical intermediates. After seven years of studies and a 150 million Euro of investment, Biochemtex developed the Proesa® process, an exclusive technology platform commercialised by Beta Renewables. Proesa® is used to produce bio-fuels and chemical intermediates and it has been demonstrated on an industrial scale at the Crescentino plant, that is the 1st demo plant in the world that produces 2nd generation bioethanol on industrial scale. Biochemtex is also developing a new technology called MOGHI to convert lignin into bio-diesel and other aromatics, largely used in the industrial field. The Company belongs to the Mossi Ghisolfi Group based in Tortona, Italy and runs two Research Centers in Rivalta Scrivia (AL) and Modugno (BA), when by 2014 it will become the MOGHI demo plant. In 2012 Biochemtex had an income of 200 million Euros, with 250 employees. The company plans to invest about 180 million Euros in R&D for the period 2013-2018.
www.biochemtex.com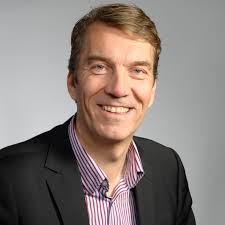 Mika Aho
Director in Public Affairs and Communications, ST1 Nordic Oy
---
St1 is a Finnish energy group whose vision is to be the leading producer and seller of CO2-aware energy. The company researches and develops economically viable, environmentally sustainable energy solutions. St1's energy services and products cover everything from wind power to advanced bioethanol produced from waste and residues. St1 operates bioethanol plants in Finland and Sweden, has an oil refinery in Gothenburg, Sweden, as well as more than 1400 St1 and Shell branded retail stations in Finland, Sweden and Norway. St1 has an ambition to build a significant advanced ethanol production capacity in Nordic and EU market over the coming years. St1's joint venture in industrial wind power, TuuliWatti, has already 300 MW installed and will reach the capacity of 470 MW by the year 2017. Headquartered in Helsinki, the company employs currently almost 700 people in Finland, Sweden and Norway.
www.st1.eu
www.st1biofuels.com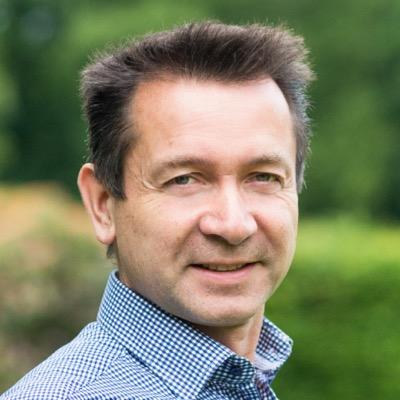 René Venendaal
CEO, BTG
---
BTG is an independent private company focused on energy, biofuels and materials from biomass. Over the last 29 years of existence the company has realized more than 25 spin-off companies and foundations active in this field. BTG has carried out more than 1800 projects on bioenergy in over more than 80 countries worldwide. Through its subsidiaries BTG BioLiquids (BTG-BTL) and Empyro, the company has commenced commercial production of crude pyrolysis oil (
https://youtu.be/aX8OidLKBss
) in Hengelo, the Netherlands, since 2015. The pyrolysis oil, produced from clean wood residues, is used for replacing natural gas at the premises of diary multinational FrieslandCampina (
https://youtu.be/aX8OidLKBss
). Other markets under development are the biofuel market (oil companies/existing refineries) and specific biobased material markets. Pyrolysis oil is a second generation biofuel, not competing with food production. Minerals in the biomass are separated at the place of conversion, so leaving minerals in the countries of origin. The pyrolysis technology is considered a very competitive technology for both the energy and biofuels markets.
www.btgworld.com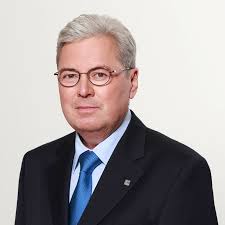 Hariolf Kottmann
CEO, CLARIANT
---
Clariant is an internationally active specialty chemical company, based in Muttenz near Basel. The group owns over 100 companies worldwide and employed 22 149 employees on December 31, 2011. In the financial year 2011, Clariant produced a turnover of CHF 7.4 billion. Clariant focuses on creating value by investing in future profitable and sustainable growth, which is based on four strategic pillars: Improving profitability, innovation as well as research and development, dynamic growth in emerging markets, and optimizing the portfolio through complementary acquisitions or divestments. The main focus of Clariant's Biotech & Renewables Center is on bio-catalysis and bio-refining. The company develops energy-efficient processes for the manufacture of biomass-based chemicals and fuels. Clariant has developed a process which uses enzymatic hydrolysis followed by fermentation to produce second generation cellulosic bio-ethanol from wheat straw or other agricultural residues.
www.clariant.com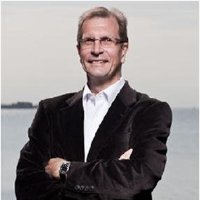 Niels Henriksen
Senior Manager Technology Strategy, IP & RA Bioenergy & Thermal Power DONG Energy
---
DONG Energy is one of the leading energy groups in Northern Europe. We are headquartered in Denmark. Our business is based on procuring, producing, distributing and trading in energy and related products in Northern Europe. Demand for energy is growing and at the same time we want to slow down the impact on the environment to which traditional energy production contributes. We are a world leader in wind energy and has set the target to become a market leader within 2G bioethanol. We have approximately 7,000 employees and generated DKK 57 billion (EUR 7.6 billion) in revenue in 2011.
www.dongenergy.com
CEO, ENERGOCHEMICA SE
---
ENERGOCHEMICA SE is a holding company with its head office in Prague, Czech Republic. Since its establishment in 2011, its main focus is on energy, chemistry and R&D. The holding´s core comprises chemical factories with long tradition and heavy emphasis on product quality, environmental protection and occupational safety. The holding consists of several production and sales companies and R&D institute. FORTISCHEM, a.s. produces and sells products involving the production and processing of chlorine, calcium carbide, carbide compounds and technical gases. CHEMKO, a.s. Slovakia produces top quality inorganic and organic chemistry products. CHEMSTROJ, s.r.o. is our mechanical engineering company for chemical industry. Production and distribution of energy is core business of FORTISCHEM, a.s. and TP2, s.r.o. Research and development together with education activities will be implemented by A. Ruprecht Institute of Technology. ENERGOCHEMICA TRADING, a.s. is a subsidiary engaged in brokering the sales of chemicals produced by companies in the ENERGOCHEMICA SE group, brokering purchases of raw materials, trading in electricity. The main activities of another subsidy ENERGOCHEMICA CZE, a.s. includes trade and services associated with chemical production. Our vision is to become one of the major chemical and energy group in the region of Central and Eastern Europe. ENERGOCHEMICA SE is already building the largest second generation biorefinery in Europe using Proesa® technology. The project will showcase state-of-the-art technologies and demonstrate the techno-economic viability of lignocellulosic biorefineries.
www.energochemica.eu
Enerkem
---
Enerkem produces clean fuels and green chemicals from waste with better economics and greater sustainability than other technologies relying on fossil sources. Enerkem's disruptive technology converts non-recyclable municipal solid waste (i.e. garbage) into clean fuels and renewable chemicals. Enerkem Alberta Biofuels is the world's first commercial biorefinery to use municipal solid waste to produce methanol and ethanol. This facility is the result of more than 10 years of efforts to scale up Enerkem's technology from pilot and demonstration, to full commercial scale. Enerkem develops and delivers biorefineries in North America and globally, based on a modular and standardized manufacturing approach. Enerkem is open to partnerships with industry leaders to implement facilities that utilize municipal solid waste to produce clean fuels and renewable chemicals. In addition to licensing its technology, the company provides fully fabricated modular equipment and handles assembly on site. Private company founded in 2000 by current senior management Majority-owned by institutional, clean technology and industrial investors Headquartered in Montreal, Canada 200 employees in Canada and the United States… and counting!
CEO of Sunshine Kaidi (Finland) New Energy Co. Oy.
---
Kaidi Finland is a renewable energy company which plans to build a second generation biodiesel refinery in Ajos, Kemi. The technology used in the Kemi biorefinery is globally unique and the planned biorefinery will prove that high-quality biodiesel can be produced from woody biomass. The plant will produce 200,000 metric tons of biofuel per year. Founded in 2016, Kaidi Finland is part of Sunshine Kaidi New Energy Group. Kaidi Group is a Chinese conglomerate that focuses on renewable energy production, energy products and environmental technology. It is one of China's largest actors in biorefining, and possesses some of the most advanced biofuel technology in the world.
Head of Industrial Strategy, Global Bioenergies
---
Global Bioenergies was founded in 2008 jointly by Marc Delcourt, a biotechnologies entrepreneur, and Philippe Marlière, the program's creator.
Excecutive Vice President Business Development
---
SEKAB is a producer of Bio-based Chemicals and Biofuels in Sweden. SEKAB has developed the CelluAPP® technology platform, a process technology for conversion of forestry and agriculture residues to cellulosic sugars, ethanol and lignin. SEKAB is also producing advanced bioethanol fuels originating from pulp production with an annual capacity of 20 Million litres. ED95 the ethanol fuel for adapted diesel engines was introduced by SEKAB in the market already 1982 and 10 years later the fuel E85. We strongly believe in the possibility to utilize biomass residues for production of advanced biobased products and fuels.
NEOT North European Oil Trade
---
NEOT Group specializes in oil and bioproducts wholesale and in the Nordic countries we supply annually roughly 7 billion liters of oil products to large service station chains St1, ABC and Shell. Several thousand Finnish homes and companies are heated by oil delivered by NEOT. In addition, we supply significant fuel amounts to be used in seagoing vessels and in the aviation industry.